Stay Romantic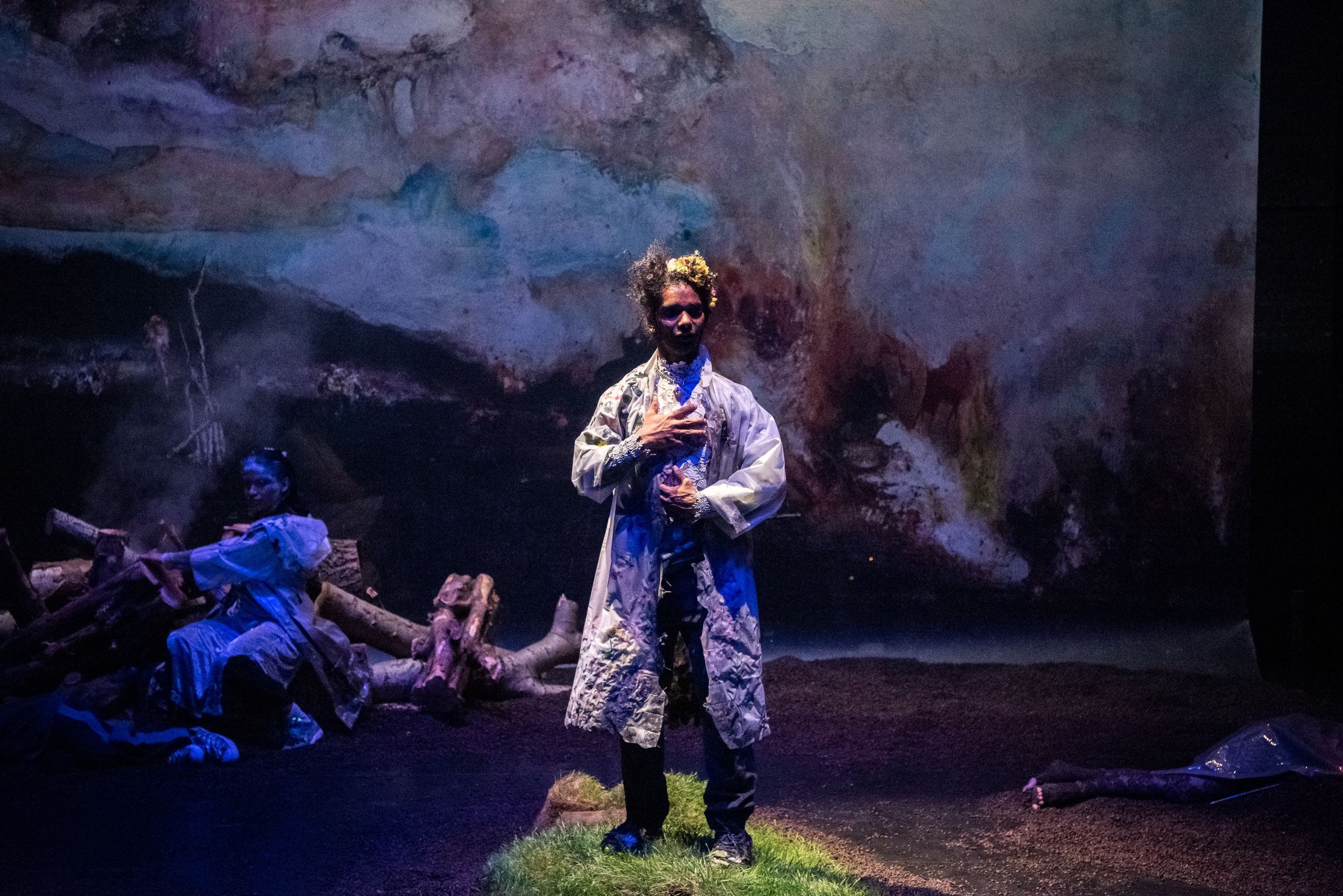 1/14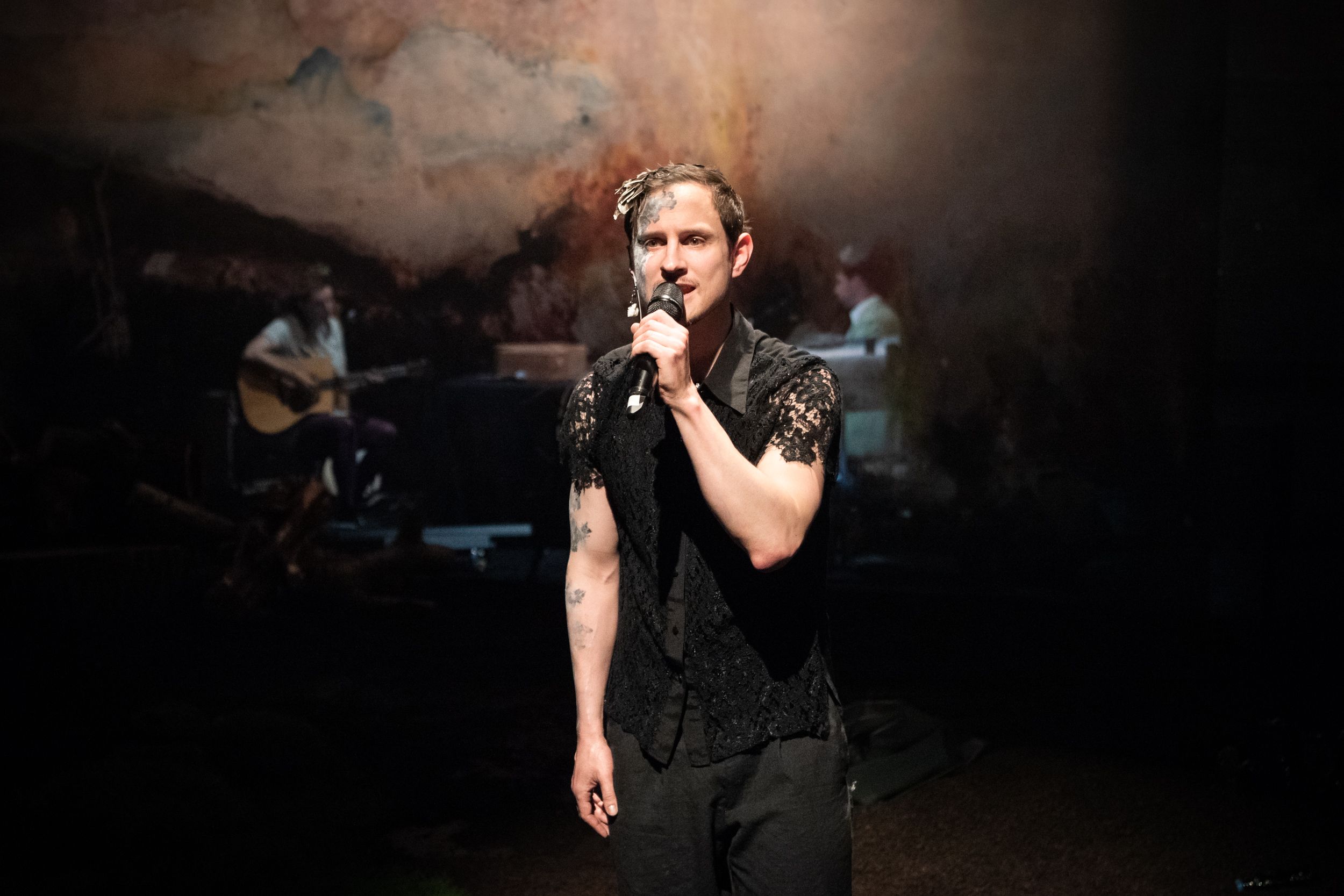 2/14
3/14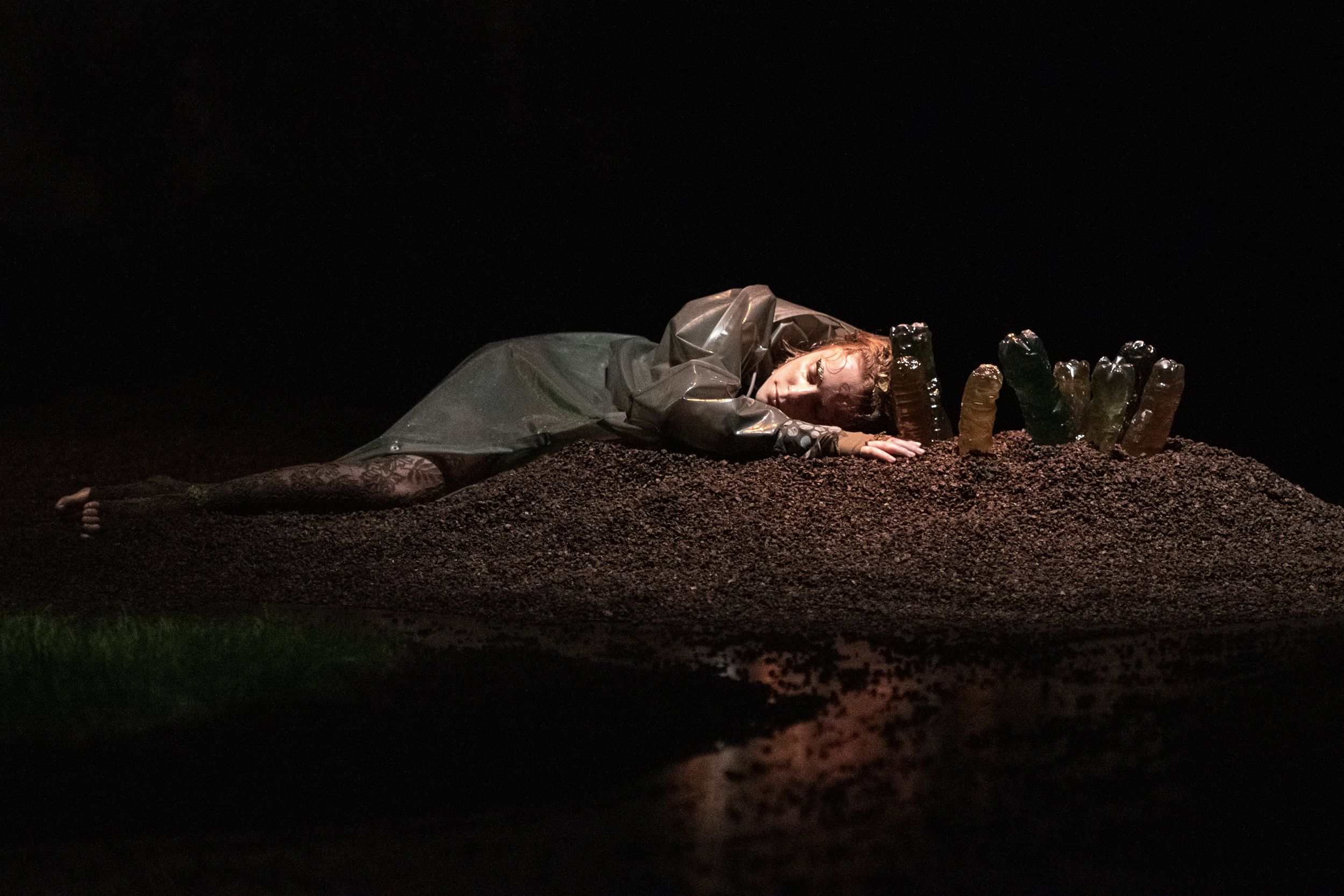 4/14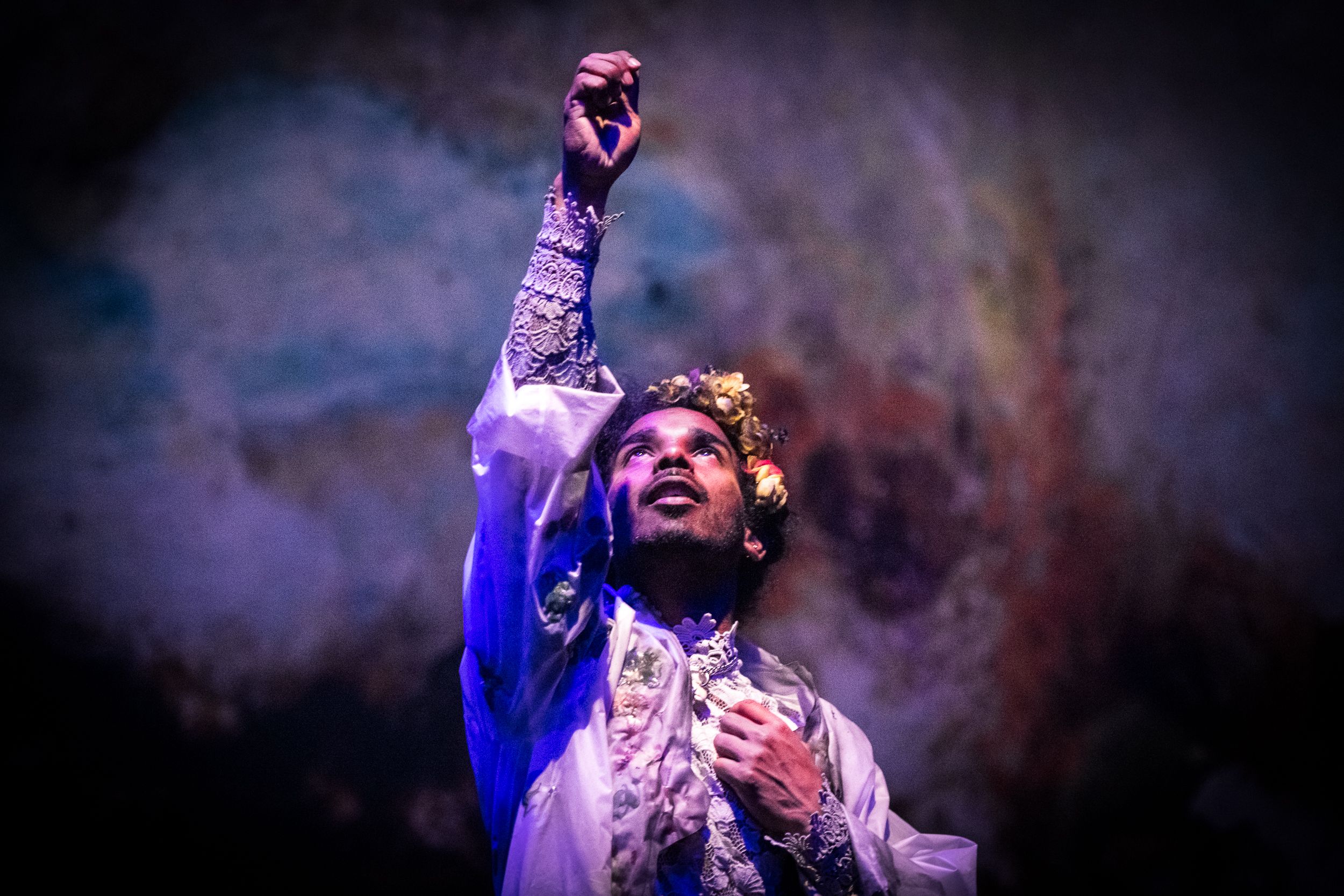 5/14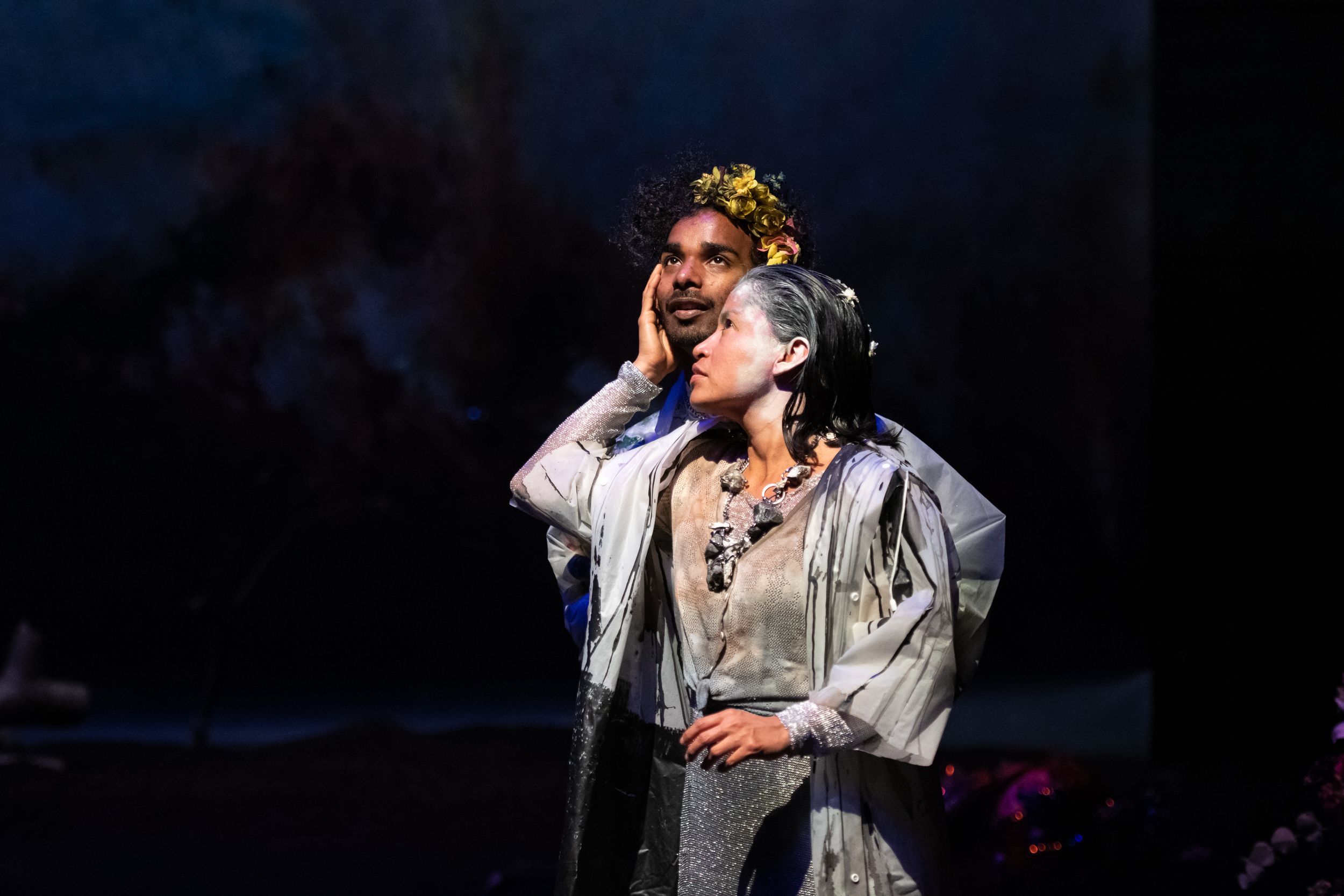 6/14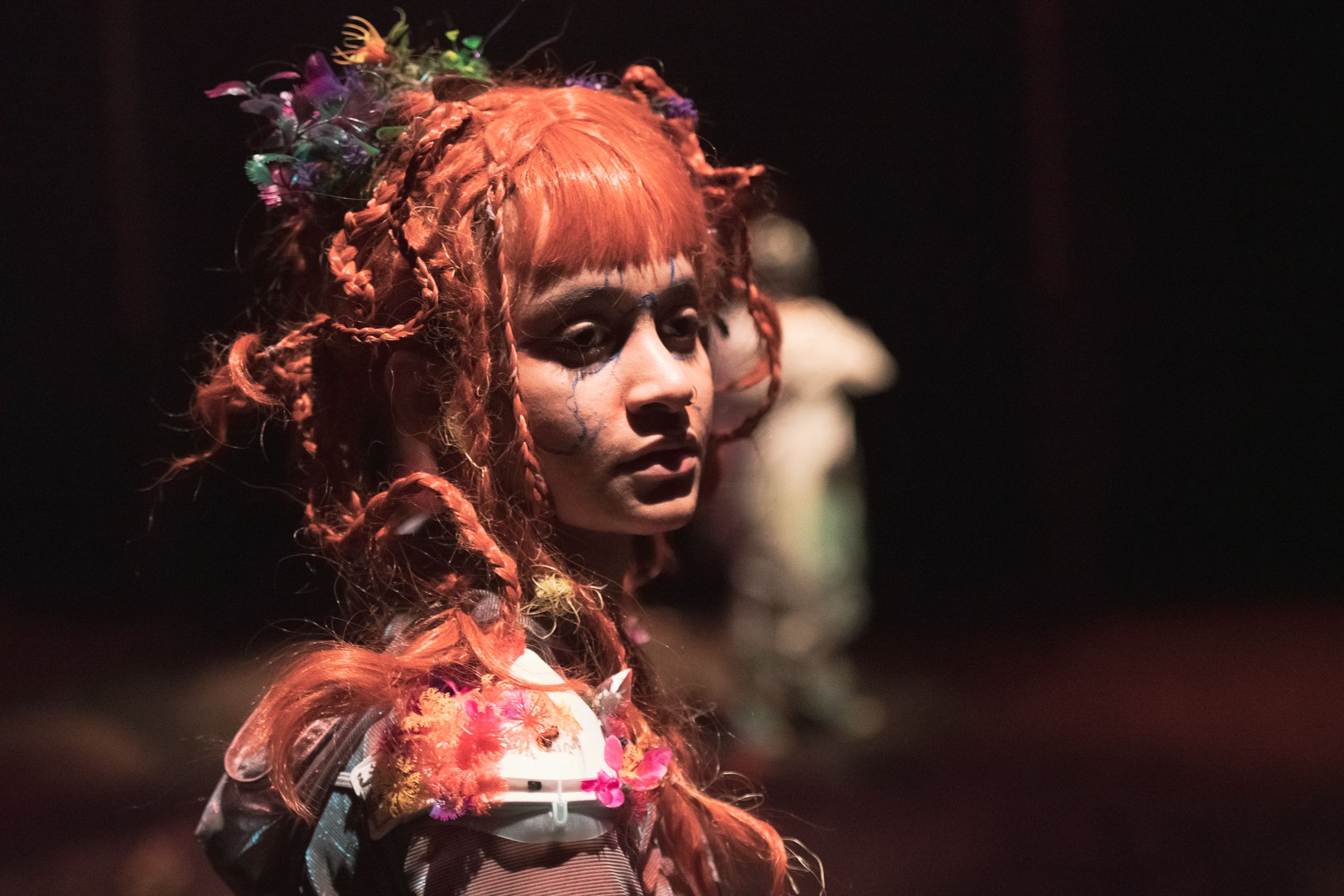 7/14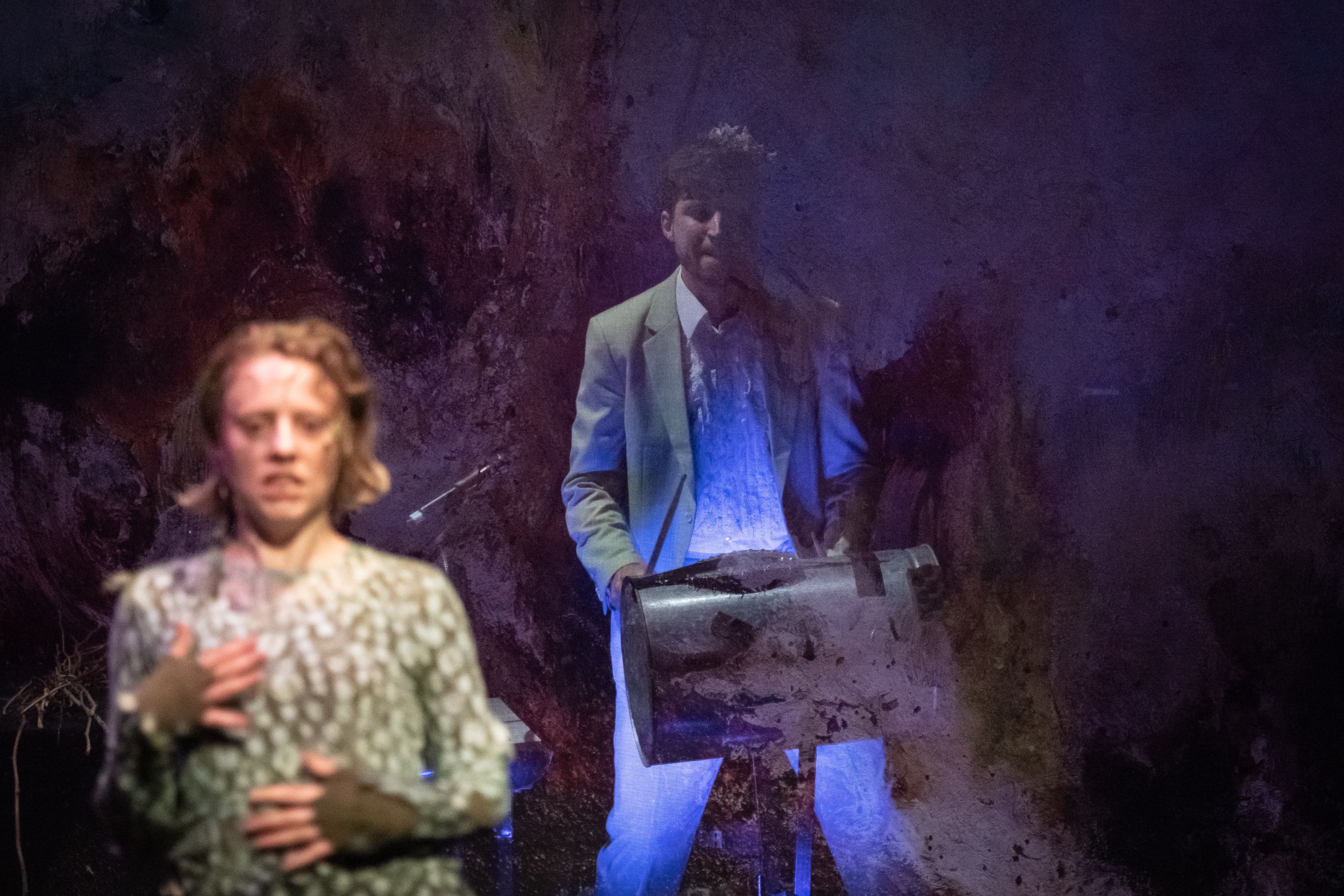 8/14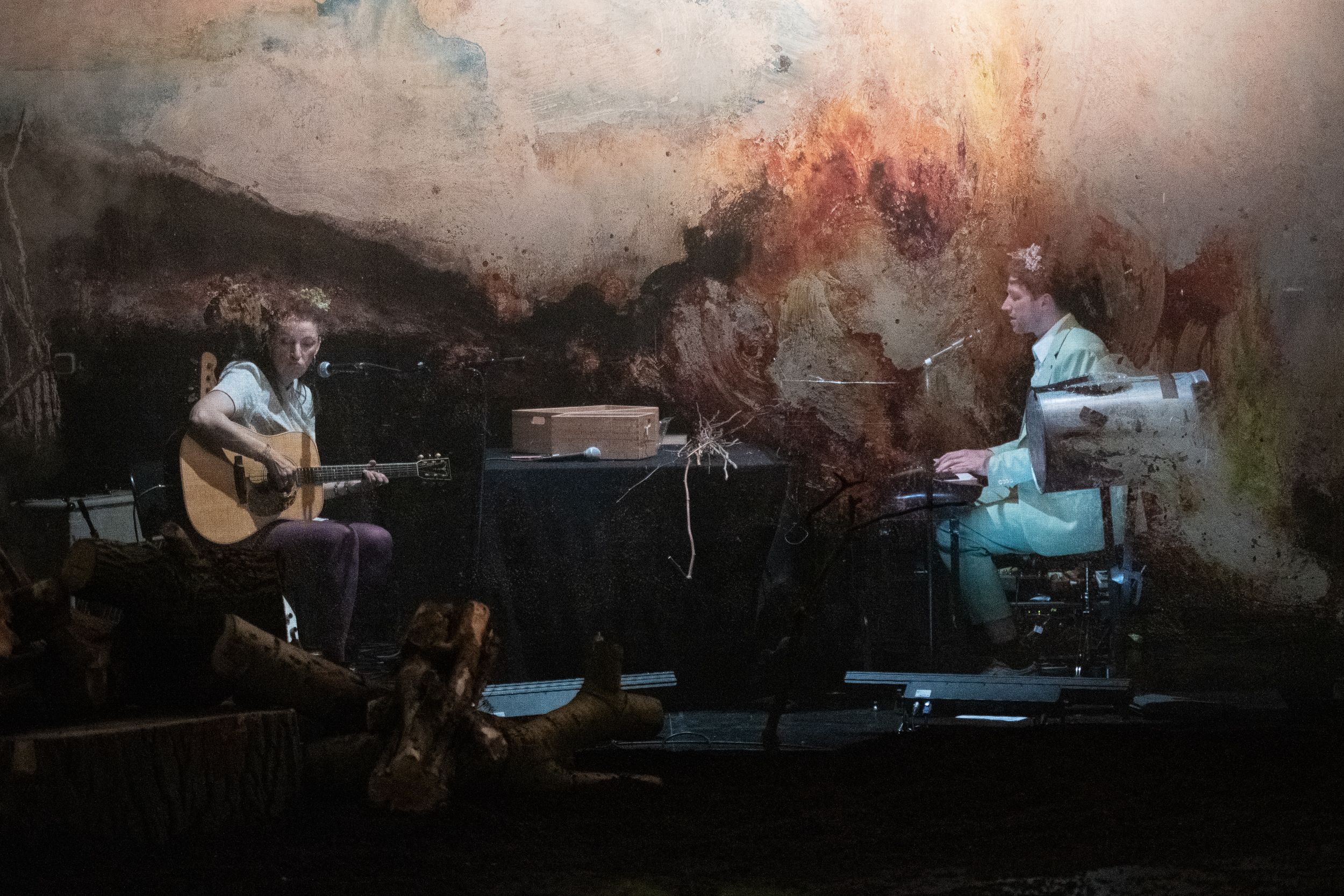 9/14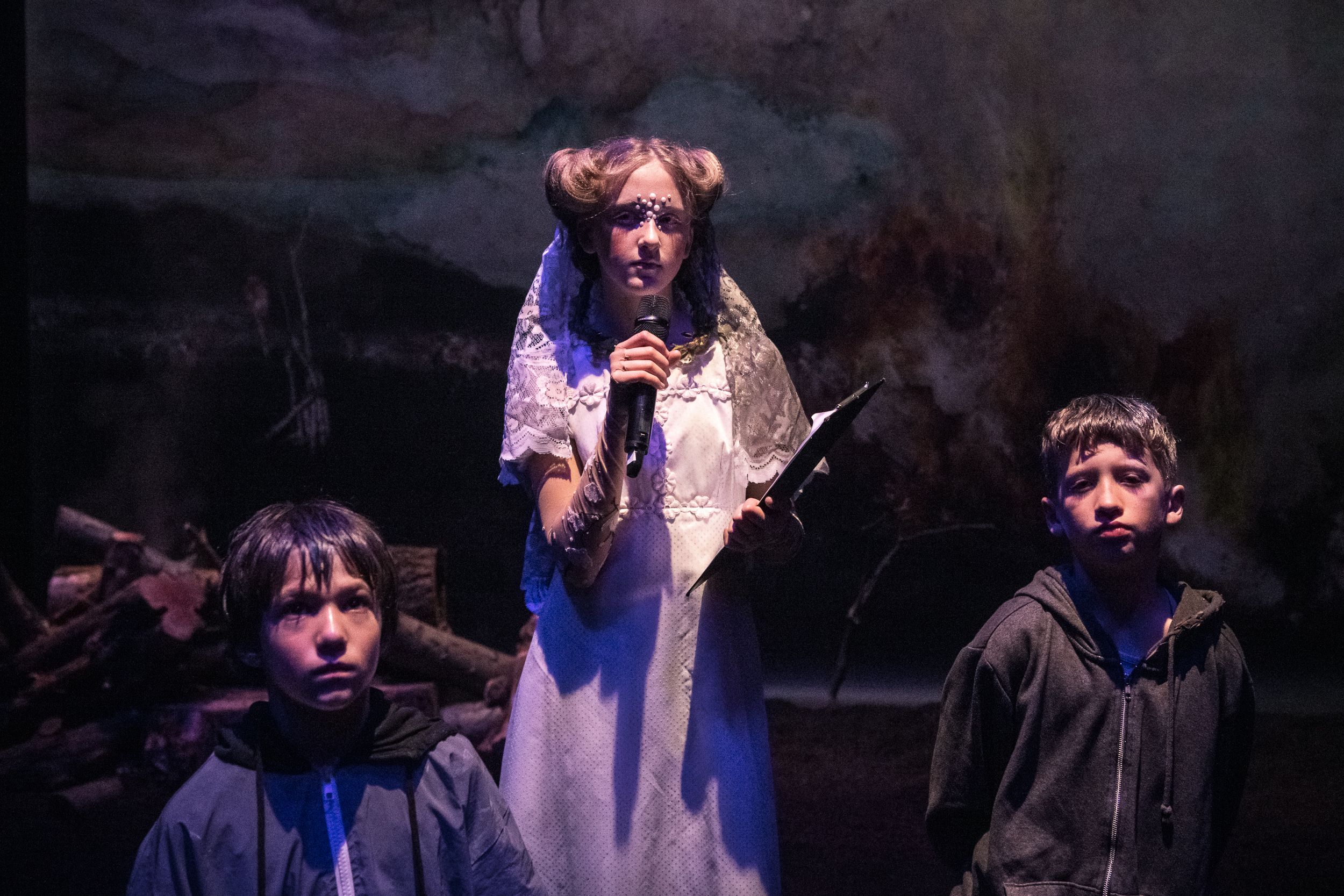 10/14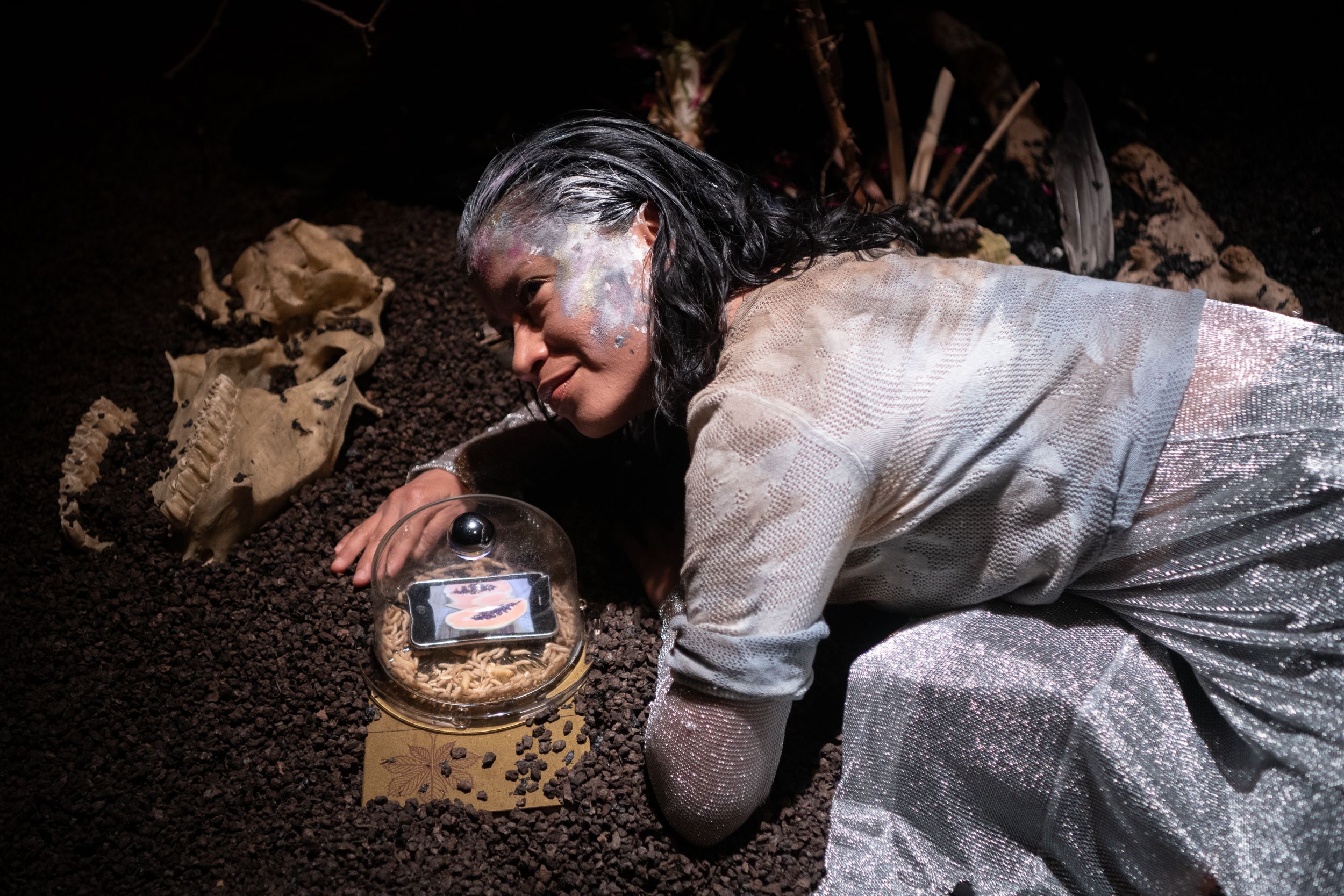 11/14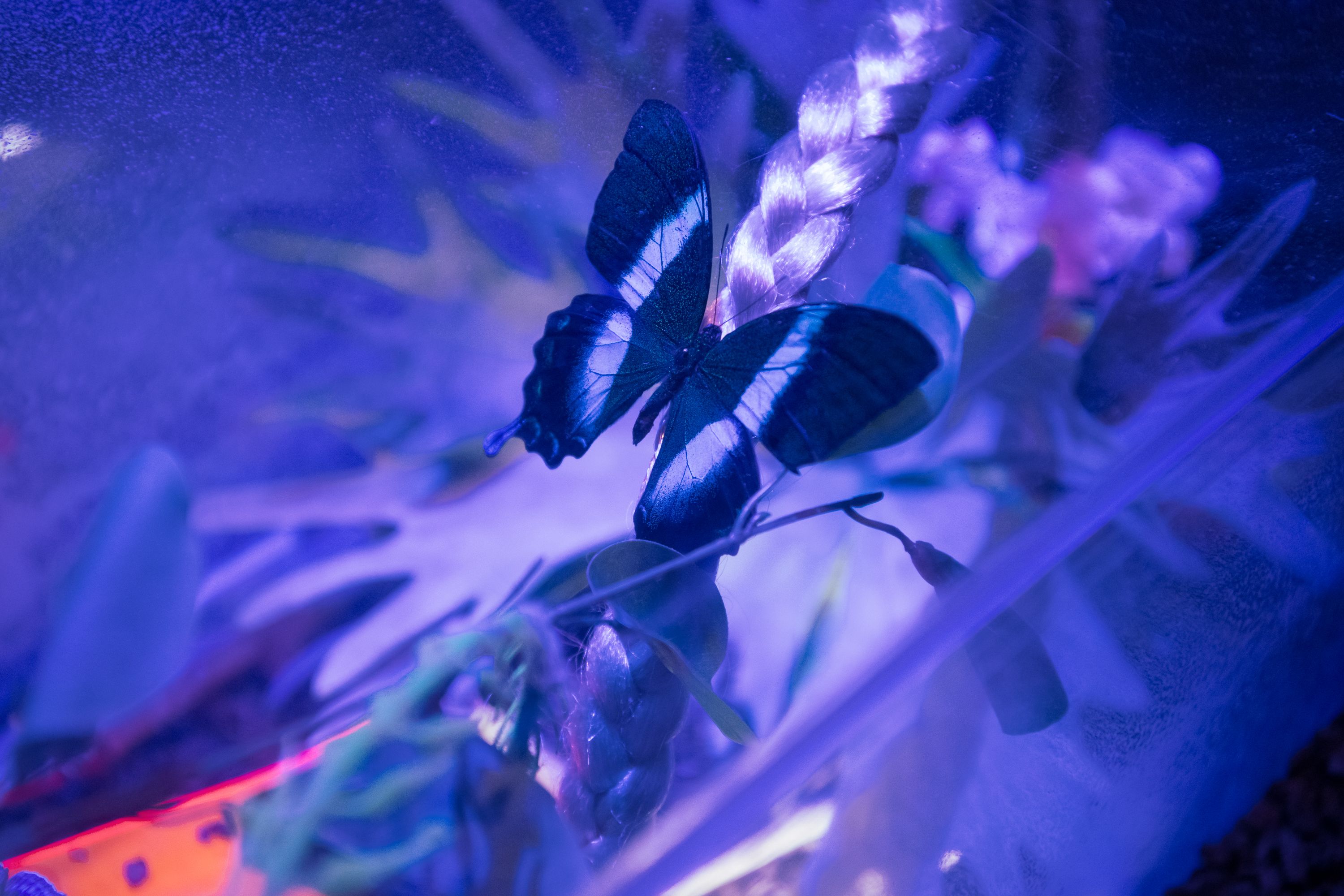 12/14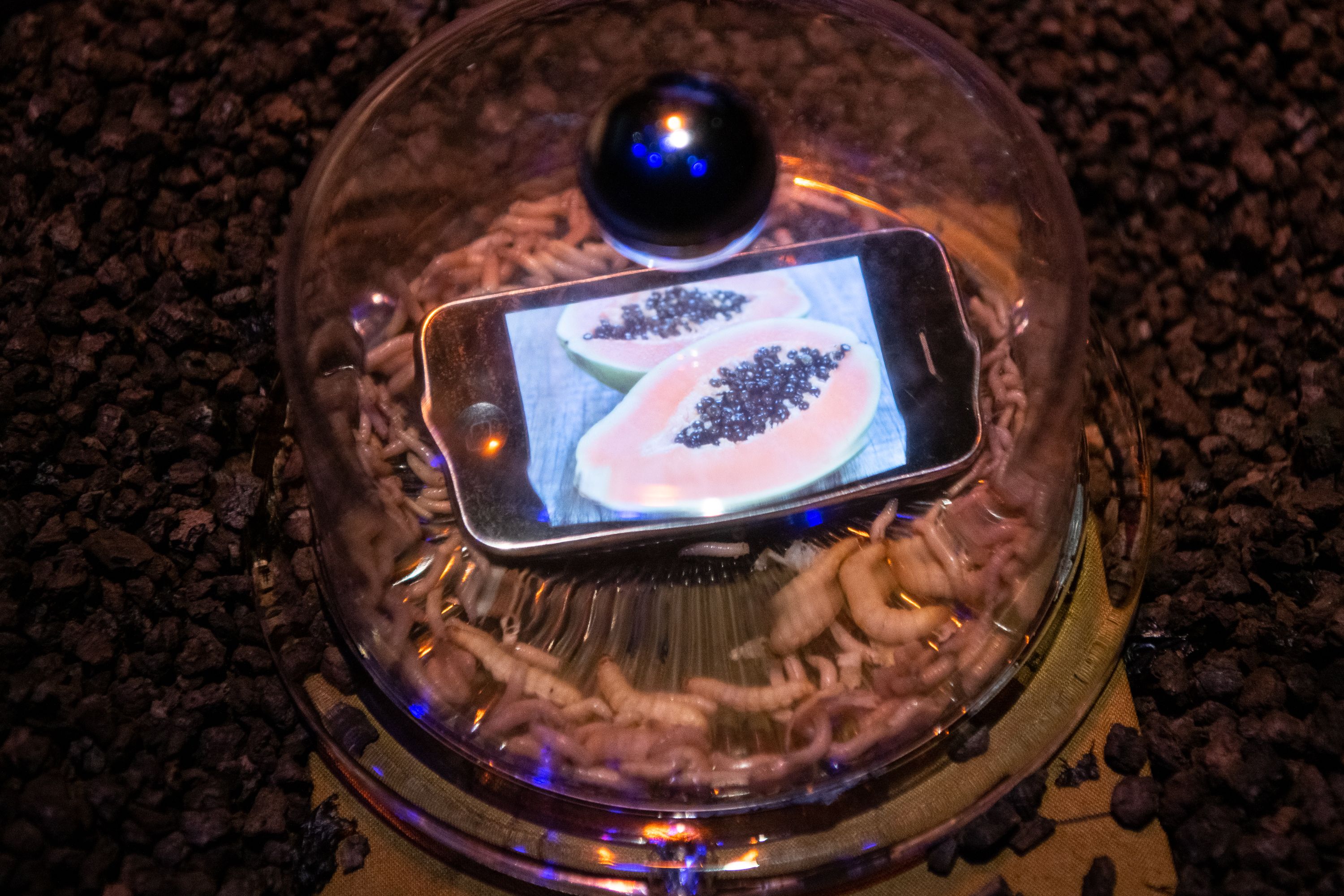 13/14
14/14
World Premiere 25.5. 2022 Kampnagel Hamburg
Guest Performance 9.-10.6. 2023 Schwankhalle Bremen
In a time when everything is just a click away, and disappears after the next click, the next news, the next picture, the next song or even the next war ... there are no more moments that allow slowed down idleness and romantic contemplation. Romanticism, what was it again? Nature has lost its innocence, it is no longer whole, traces of toxic destruction have been left in the installative scenario on stage.
The audience finds itself in the middle of an installation and observes a painted panoramic landscape reminiscent of illusionary spaces from late Romanticism. At the same time, on a video level, present-day hyper-pop is quoted, which in turn meets analogue live music, as if from a pre-digital era. In the scenario pulsating through the different times and layers of perception, young performers appear and disappear. Their bodies tell stories of being »thrown«. Of digital overflow, of the current ecological crisis, of species extinction, of losses and their finality. But also about love.
­
Concept, Choreography, Direction: Barbara Schmidt-Rohr
Performance: Damini Gairola, Esther Meinke, Paula Melcher, Yolanda Morales, Luis Nachtmann, Virendra Nishad, Robin Rohrmann, Enno Schneekloth, Pauline Schönfelder, Maria Pearl Weise, Co-Choreography: Yolanda Morales
Stage: Hanna Lenz
Costume: Nina Divitschek
Live-Music: Catharina Boutari, Tom Gatza
Sound: Iason Roumkos
Videodesign, Painting: Jens Hasenberg
Lightdesign: Lars Kracht
Co-Stage, Costume: Tatjana Zchei, Marie-Luise Balzer, Tatjana Milosevic
Makeup, Hair: Ilona Klein, Miriam Ebbing
Outside Eye: Helen Schröder
Video-Documentation: Rasmus Rienecker
Production Assistance: Pauline Schönfelder
Show-Assistance: Ann-Leonie Niss
Fotos: G2 Baraniak
Technik: Kampnagel
Production & Communication: Stückliesel
STAY ROMANTIC ist eine Produktion von Barbara Schmidt-Rohr in Koproduktion mit Kampnagel. Gefördert von der Behörde für Kultur und Medien Hamburg. Der im Stück integrierte Film »UNITY« wird gefördert durch den Fonds Darstellende Künste aus Mitteln der Beauftragten der Bundesregierung für Kultur und Medien im Rahmen von NEUSTART KULTUR.